FTE:
219 (May, 2022)
EST:
2017, Vilnius & Kaunas
Functions:
Software implementation and development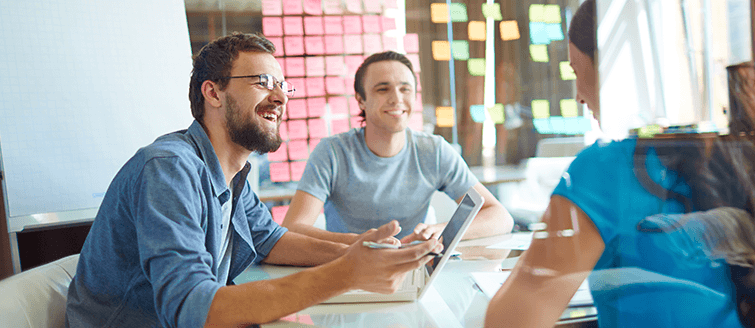 Founded in 1976, CGI Group, a Canadian owned company, is among the largest independent IT and business consulting services firms in the world.
With annual revenue of C$11.5 billion, CGI shares are listed on the TSX (GIB.A) and the NYSE (GIB).
On Oct. 6, 2017, CGI Inc completed its acquisition of Affecto Plc. This acquisition added more than 1,000 highly-skilled professionals, who belong to the Strategic Business Unit in Northern Europe.
CGI Lithuania is one of the leading IT service and solution providers in Lithuania, with more than twenty-seven years of experience in developing, implementing, consulting, training and maintaining complex, critical business systems.
Our presence in Lithuania is the result of CGI's merger with Affecto, a company operating in the Baltic region, and we are expanding our footprint through both organic growth and the recently announced merger with Acando. Lithuania and the Baltics are strategic areas for CGI as we seek to grow our client presence in this region and to benefit from the region's skilled IT professionals, enabling CGI to service both our local and global clients from our Lithuanian operations.