Kaunas region
Home to advanced engineering and breakthrough technologies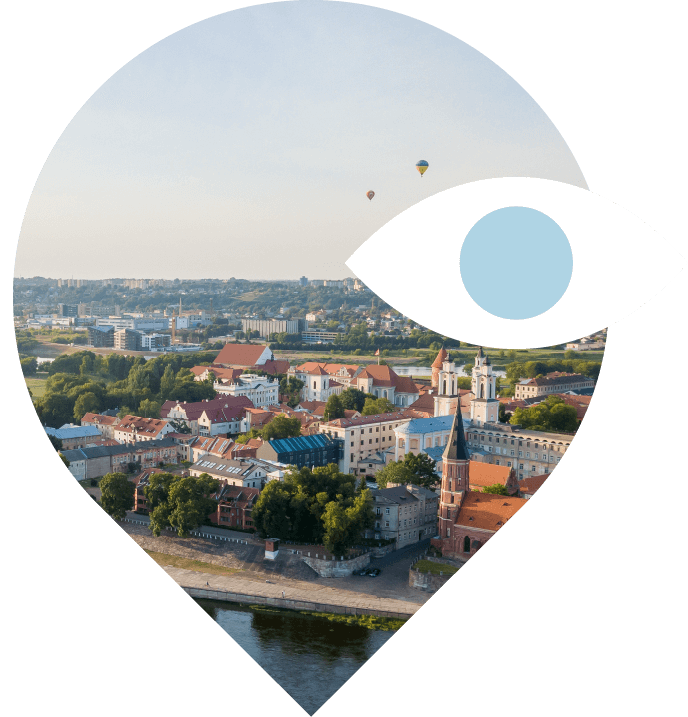 Kaunas University of Technology (KTU) is the largest provider of qualified engineers in the country. With its strong ties to business and long experience in servicing the region's largest companies, KTU is an essential player in providing talent as well as infrastructure and researchers for collaboration in R&D activities. The city is perfectly accessible by road, rail and air. Kaunas FEZ, a hub of logistics and advanced manufacturing, is conveniently connected to the airport.
As a producer of top talent in the fields of humanities, social sciences and IT, Kaunas is the ideal destination for SSC development. Internationally acknowledged as CEE's "Emerging city of the year," Kaunas holds great untapped potential for growth.
Joint interdisciplinary R&D, conducted by city-based health specialists and engineers, has helped Kaunas become a hub for companies and startups in the fields of healthcare, medical technology, and medical devices.
Exclusivity of
the region
36% of Kaunas' 50k student pool studies in the engineering, manufacturing and construction fields .

Kaunas County received two awards in the prestigious ranking of the most attractive European Cities and Regions for the foreign investment of "fDi Magazine".

Starting from the end of 2016, Kaunas' office market will receive a huge increase in stock (150% growth) and by the end of 2019 it will climb over 200.000 sqm in total.

Having 534 hectares of industrial development area, Kaunas FEZ is the biggest FEZ in Lithuania .
Advanced electric and mechanic engineering

Automotive components, electric vehicles, charging points and parts, computer vision systems, electronic components and industry automation solutions.

Medtech and Life sciences

Pharmaceuticals, medical devices, clinical trials management, healthcare software, embedded software and imaging software.

Shared Services

Fully self-sustained IT processes, F&A, HR, medical coding, analytics, customer services and other support functions.

IT

Cloud-powered solutions, mobile development, UI and UX design, e-commerce solutions, web development platform, software solutions for engineering, F&A software and IT security solutions.
Download our brochure on Kaunas region
Want to know more?
Invest Lithuania partners with clients to help deliver a soft landing and years of further growth. We'll take care of the details while you get on with your business. We provide all the information, connections and assistance you need – from site visits to hiring your first employee.