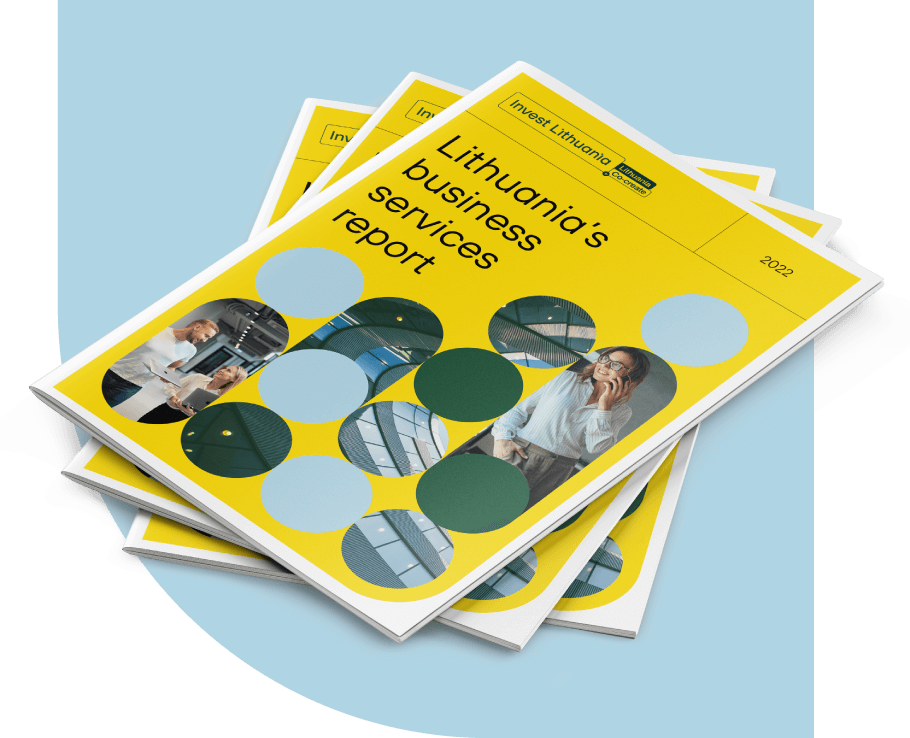 Lithuania's Business Services Report 2022
Welcome to Lithuania's Business Services Report 2022, our most comprehensive study of the GBS & ICT industry in Lithuania to date.
Reaching a growth rate of 14%, Lithuania's GBS & ICT sector bounced back to pre-pandemic levels in 2021. The country's fast and reliable digital infrastructure, combined with its ambitious, highly-educated and multilingual talent, continued to attract international companies to Lithuania last year.
Seven new investors joined the sector with more than 1,300 jobs to be added in the next few years. Another 1,500 are in the plans as established players expand their high value-added services, such as Embedded Engineering, Cyber Security, and Robotic Process Automation.
The report is the ultimate source of insights into Lithuania's GBS & ICT sector for consultants, corporates, the media and anyone in between. We are happy to support your future growth in Lithuania!
GBS brands, present in Lithuania, open for sharing
Lithuania's GBS sector
at a glance
Last year the sector grew by 14%, surpassing the 23K employee mark

US companies make up 41% of total GBS sector employment

At 36 employees per 1,000 residents, Vilnius remains one of the least saturated locations in the CEE region

22%

of GBS centers provide services in 6 or more languages

40%

of GBS centers have implemented or are developing IPA solutions

70%

of GBS centers are implementing ESG/CSR activities
In Lithuania, we have uncovered remarkably capable multilingual talent and work ethics that strongly correlate with the values of our purpose-driven organization.
Trevor Hanbury
Managing Director of World Courier Lithuania
For companies like us that develop advanced solutions, Lithuania provides the perfect mix of exceptional infrastructure and exceptional talent.
Arminta Saladziene
Vice President for European Markets at Nasdaq, CEO of Nasdaq Vilnius Services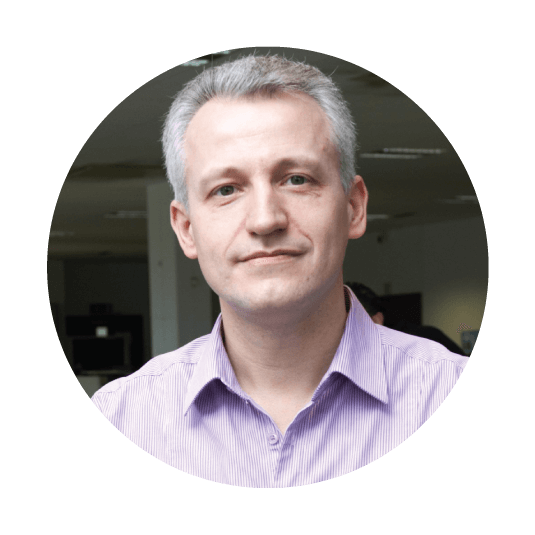 Dematic is committed to Lithuania because of its large pool of well-educated, skilled and highly motivated individuals who are the key to providing high value-added engineering services.
Vadim Major
Head of Engineering and Director at Dematic's Kaunas office
Found some interesting insights and want to learn more?
Get in touch with us to discuss!