FTE:
517 (May, 2023)
EST:
2006, Šiauliai
Functions:
Manufacturing & Engineering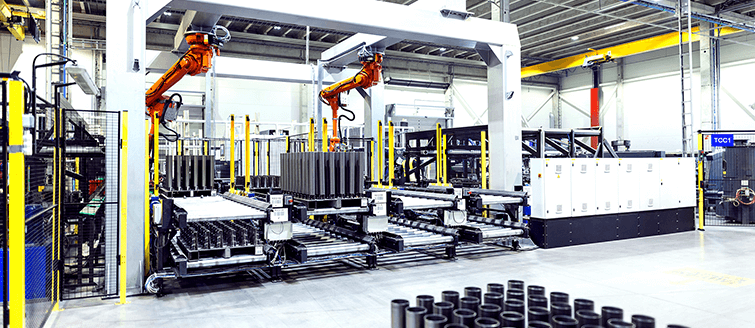 ROL Lithuania has been operating in Lithuania since 2006. The company is part of the ROL Group, one of the world's leading manufacturers of height-adjustable table frames and complex retail equipment solutions. ROL Lithuania is one of the largest Swedish capital companies operating in Lithuania, with as much as 95% of its production being exported to over 30 different countries. ROL Lithuania's clients are world-class companies including H&M, JYSK, McDonalds, Hugo Boss, IKEA and others.
The company's continuing growth in Lithuania can be clearly seen from the development of its factory at Šiauliai Industrial Park. In 2017, a new, automated part of the factory measuring 10,000 sq. m. was opened, producing height-adjustable table frames and their components, with the majority of work processes being carried out robotically. The total area of the factory is now 22,000 sq. m. In the same year, ROL Lithuania opened a new 8,500 sq. m. facility in Klaipėda, which provides warehousing, packaging and assembly services. The new unit acts as a final product assembly centre.
Since beginning its operations, ROL Lithuania has won many awards – among the most important being the 'Greatest Export Prize' in the years 2012, 2015 and 2019, and second place in the Innovation Initiative category at the Emerging Europe awards in 2019. In addition, every year between 2015 and 2020, ROL Lithuania received the award for being the company paying the highest average salary in the Šiauliai region, in the category of large employers.
ROL's vision is to enable inspiring, integrated and sustainable solutions where we live, work, shop and socialise. The company fosters the values of leadership, striving for quality results, innovation and creativity, and personal efficiency.
For export orientated companies, Lithuania puts the global market at their fingertips.