FTE:
445 (May, 2023)
EST:
2014, Vilnius
Functions:
Global Technology, Finance & Accounting Operations, Security Operations, Global Market Operations, Corporate Solutions and Corporate Functions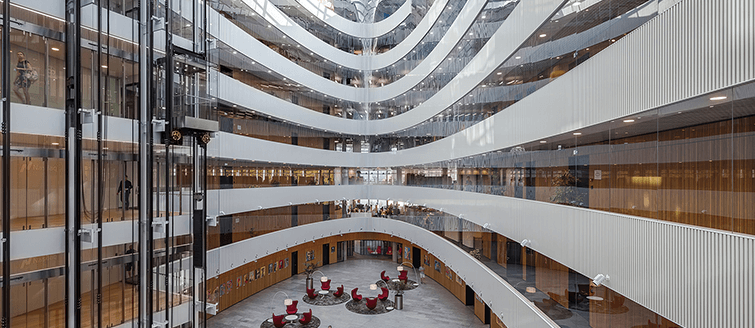 Nasdaq is a leading provider of trading, clearing, exchange technology, listing, information and public company services across six continents. As the creator of the world's first electronic stock market, its technology powers more than 90 marketplaces in 50 countries, and 1 in 10 of the world's securities transactions.
Since the opening in 2014, Technology and Business Support Competence Center in Vilnius is one of the fastest growing Nasdaq's offices. Nasdaq office in Vilnius is the second largest office in Europe and the third largest office globally. Driven to establish operations in Lithuania by the significant economic growth of the Baltic States in recent years, the company has an expanding team of skilled professionals running a range of business critical operations supporting external and internal clients of the Nasdaq group in EMEA, Americas and Asia Pacific. Among other functions Vilnius-based teams are involved in developing, testing and delivering state-of-the-art technology which powers trading venues, clearing houses, CSDs and corporates around the world.
For companies like us that develop advanced solutions, Lithuania provides the perfect mix of exceptional infrastructure and exceptional talent.
Arminta Saladžienė,
Vice President for European Markets at Nasdaq, CEO of Nasdaq Vilnius Services