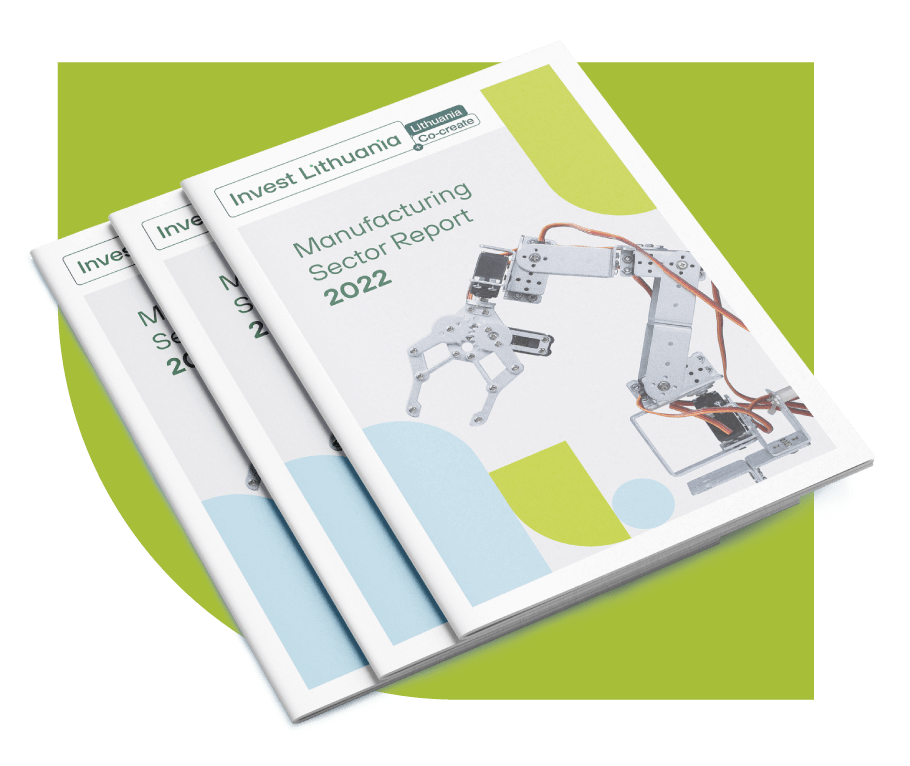 Manufacturing Sector Report 2022
It is our absolute pleasure to present to you the third edition of our Manufacturing Sector Report. The 2022 edition provides the most comprehensive review of the Lithuanian manufacturing industry from the perspective of foreign direct investment.
We strongly believe that this report is equally valuable to those familiar with Lithuania's manufacturing industry and those who have just started exploring it. It not only provides a multi-faceted review of the industry but also breaks down the benefits that attract manufacturers to Lithuania, including a favourable business environment, multiple governmental support opportunities, and an educated and flexible labour pool.
The Manufacturing Team at Invest Lithuania wishes you an informative and enjoyable read!
Manufacturing brands, present in Lithuania,
sharing their personal stories
Lithuania's manufacturing sector
at a glance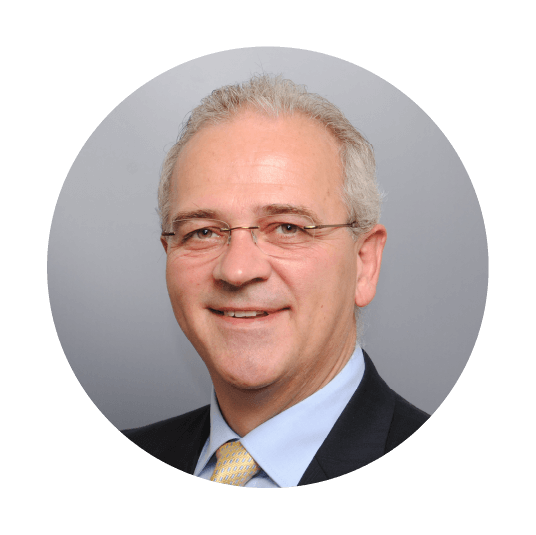 Littelfuse Kaunas with its unique R&D capabilities will continue to be instrumental in our strategic efforts to grow our market share in the next generation Electrical Vehicles business segment. Local engineers are known for their great technical know-how, especially in solar sensor technology. The sensor solutions designed in Kaunas have earned long-standing global recognition among all our automotive customers.
Engelbert Hetzmannseder
Vice President R&D and Chief Technology Officer, Passenger Vehicle Business at Littelfuse Europe GmbH
Our original intent was to just set up a manufacturing facility in Lithuania. But after spending time here, we were impressed by the available talent and quality of education. Because of this, we decided to move our R&D activities to Lithuania as well. It was definitely the right choice for us.
Jacqueline Thormities
Director at GRH LT, UAB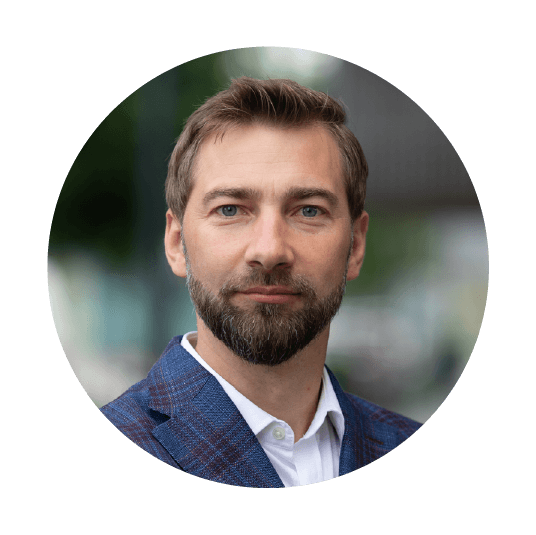 Production technologies are constantly changing, and the ones that are being used now will inevitably change. We do not just want to be at the forefront of these changes – we have an ambition to initiate them. At the Lithuanian R&D centre, we will focus on updating technological processes, developing, and using new, environmentally friendly raw materials. We will improve wood fibreboards and finishing materials, improve existing ones and create new recipes, and look for ways to further optimise technological processes.
Andrius Ostrauskas
CEO at Homanit Lietuva, UAB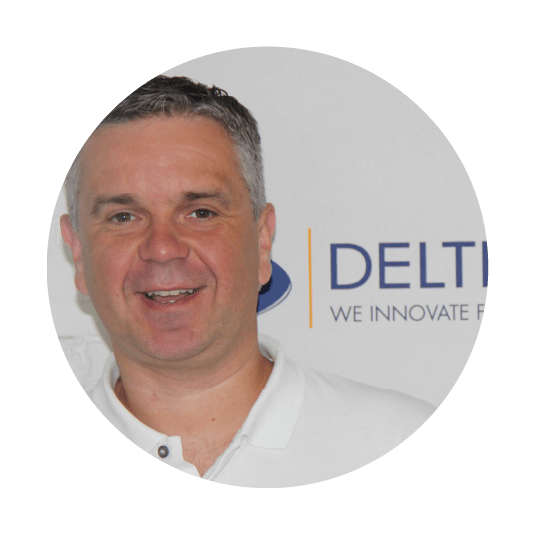 Establishing a factory in a smaller town like Mosėdis provides us with ample choices when it comes to employees. If needed, we could hire 300 additional staff members within a single month. Furthermore, being located near Klaipėda's port, we can deliver our products to the Scandinavian market faster than local suppliers there. We load our products onto trucks in the evening, they spend the night travelling by ferry and reach their destination the next morning.
Vaidotas Grikšas
Plant Manager at Deltrian, UAB