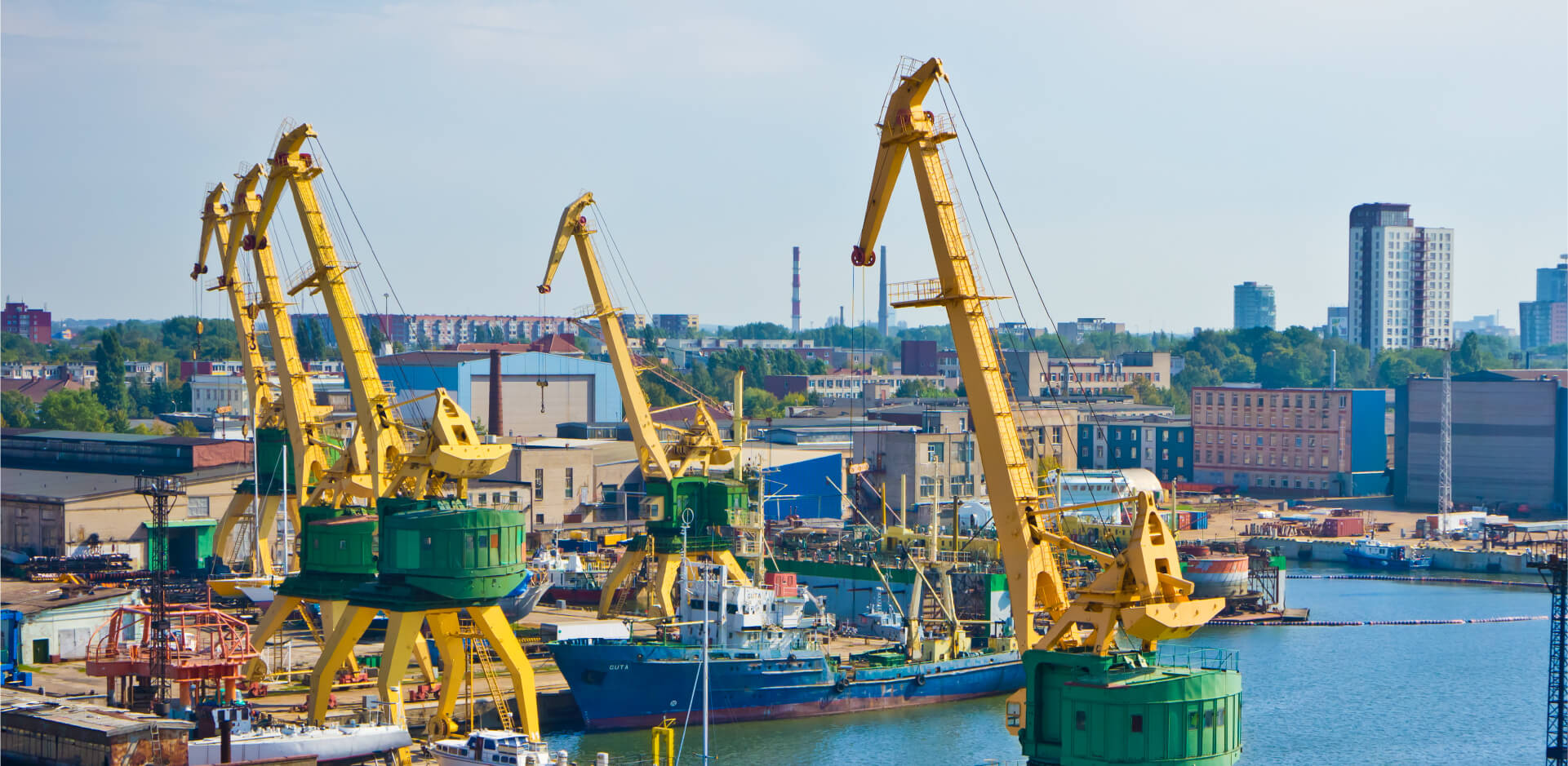 Klaipėda region
A port of engineering, metal and plastics
A port of engineering, metal and plastics
The Klaipėda region is the 3rd largest and one of the fastest growing regions in Lithuania, currently accounting for 12% of GDP.
Klaipėda is home to the Baltic region's only ice-free port, making it a regional hub for logistics and transportation. It also has the largest shipyard, which offers a full range of services, from conceptual design to turnkey projects.
Klaipėda is currently a strong location for testing, component manufacturing and small-scale extraction for the Oil & Gas industry – making it a natural competence centre for this sector.
The region is the largest supplier of PET products in Europe.
Exclusivity of
the region
Economic development strategy, which was ranked one of the best city FDI promotion strategies at the Emerging Europe Awards 2019 , is the result of close collaboration among key players in the Klaipėda's business ecosystem. Because experts from business and academia have played an integral role in formulating the Klaipėda 2030 strategy, it's aims include attracting €1.5 billion in FDI, creating 25,000 new jobs in the Klaipėda region and boosting exports by 200%.
Klaipėda is one of the region's biggest logistics hubs. It boasts a major international port, well-developed road and rail connections. It has an international airport just 20 minutes away – Palanga International Airport. There are 10 connections to 8 business hubs across Europe, including London, Oslo and Copenhagen.
FDI in Klaipėda has grown by an average of 8.1% per year over the past 12 years. As a result, the city already has a well-developed and investor friendly business environment.
Ship building and metal structures

Ships, offshore structures, motorboats and yachts, metal constructions and components.

Chemicals and plastics

PET granules, lubricants, engine oils, and plastic plumbing pipes.

Food, beverages and tobacco

Pet food, beer, fish and meat processing, confectionery, and tobacco products.

Wood processing and furniture

Soft furniture and wooden components.
Download our brochure on Klaipėda region
Want to know more?
Invest Lithuania partners with clients to help deliver a soft landing and years of further growth. We'll take care of the details while you get on with your business. We provide all the information, connections and assistance you need – from site visits to hiring your first employee.