Yara chooses Vilnius as a BI hub
Sep 9, 2020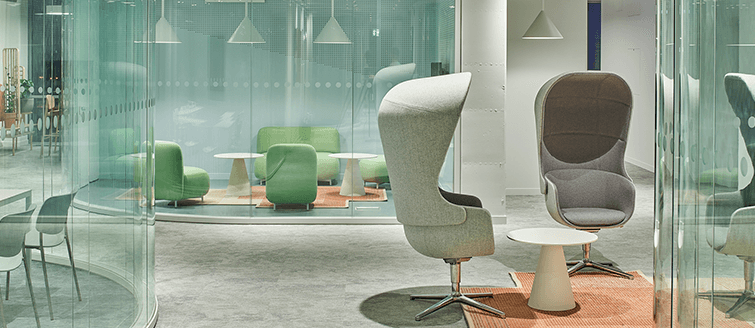 Internal demand for business intelligence (BI) to analyze the data we collect is increasing at such a pace that Yara is fast-tracking the growth of its global BI team – in Vilnius.
People all over Yara are waking up to the value of data analytics provided by self-service BI platforms and tools such as Power BI, Alteryx, etc. The aim is to give Yara's BI users more responsibility for their data and the freedom to gather insight faster. With the help of self-service BI tools, business users are able to develop reports and dashboards without having in-depth technical BI knowledge. They're able to prepare and visualize data when and how they need it , thus reducing dependency on the BI team.
Sajid Rafiq, who heads up Yara's Business Intelligence Competence Center (BICC) in Oslo, says he has hired four resources in the Lithuanian capital so far this year. The first two were hired as part of the establishment of a support team in Vilnius and their progress was so rapid that a decision was made to build a development team also in the Lithuanian capital. These two hires will work more closely with business stakeholders and help develop solutions for Yara globally. Now the process has started to recruit an additional four resources in Vilnius to increase Power BI capacity and strengthen the support team.
New recruits are based at Yara's European Business Service Center (Yara EBS) in Vilnius, established last year to support European sales organizations. "The EBS offices are bright, modern and technologically state-of-the-art," says EBS VP, Beda Merkelbach. "The average age of Yara employees at the center is early thirties, and the atmosphere in the office buzzes with energy."
"It's a dynamic, attractive working environment," says Sajid. "I believe this is one of the reasons we have been able to engage the right candidates." In addition, Sajid says the hiring process has been made easier by access to talent in the Lithuanian capital. "Location is not a problem for our stakeholders as long as we deliver a good user experience. Most people are very comfortable with remote support nowadays."
Sajid will hire university graduates with an IT background. In addition to technical skills, they will need excellent communication skills in English and be ready to work flexible hours. "Attitude is important," adds Sajid. "These are people who need to understand our business quickly and be eager to support Yara stakeholders all over the globe in a variety of roles. It's a demanding role, but an exciting one, in the very best environment." ​
Subscribe to our newsletter!
Don't miss out on all the latest news on the Lithuanian business environment
Enter valid email, please
You can unsubscribe anytime. For more details, review our Privacy Policy.