Alter Domus, one of the largest privately-held asset servicers for alternative assets and investors globally, announced today the opening of its Vilnius office, which is its third European Central Operations Centre in Europe after Birkirkara (Malta) and Cork (Ireland). Alter Domus' Vilnius office aims to reach full occupancy with its targeted 300 employees over the next three years.
The Vilnius centre will provide extra support to Alter Domus' Corporate Services and Fund Services functions (pending regulatory approval) thanks to its local operations teams. The new centre is also a hub for a number of central functions like HR, implementation, and technology. Technology is a core part of Alter Domus' ambitious digital agenda and includes such areas as software development, network and infrastructure, security and systems engineering, quality assurance, UX, and more.
Alter Domus is actively looking to recruit a wide variety of profiles, including corporate and fund accountants, IT professionals as well as legal, compliance and tax specialists to support its growing client base in Europe and the US.
"Alter Domus is investing in their operations to add scale, capability and global reach in order to serve our clients with the best talent who strive for the highest standards in everything they do. Vilnius provides Alter Domus with access to a strong talent pool for financial services and experienced specialists that are relatable to Alter Domus' products and services. The availability of well-educated talent –experienced finance, accounting and technology professionals and quality graduates – makes Lithuania an excellent choice for Alter Domus to build a reliable, results-driven base," says Heather Crowley- Kerr, Alter Domus' Head of Operations Europe.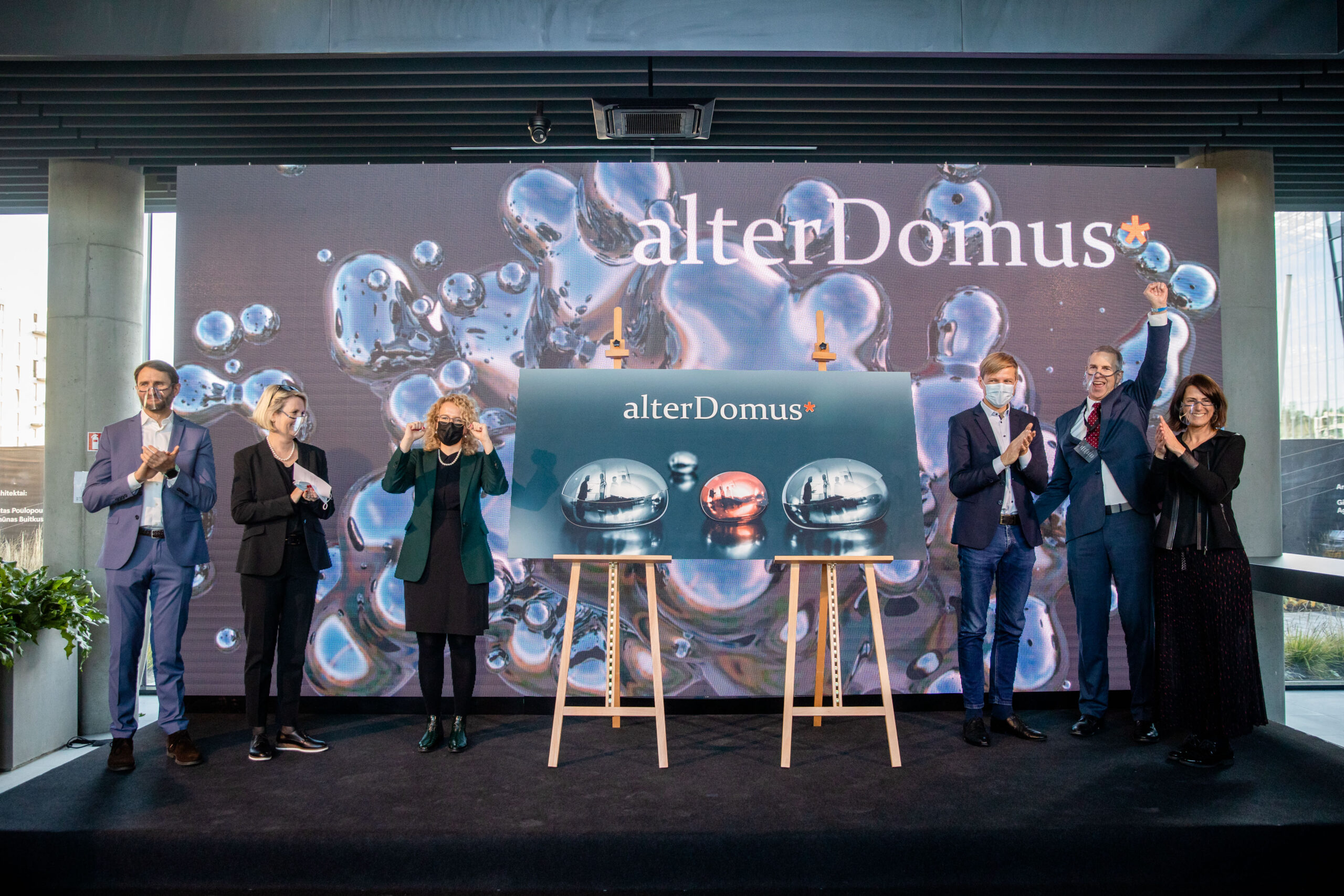 Minister of the Economy and Innovation, Aušrinė Armonaitė, says the arrival of the world-leading financial services company in Lithuania is a very good sign for the international business community. "I'm delighted that Alter Domus plans to employ several hundred professionals in Lithuania and provide high-value services. It's great to see these plans are being implemented, as the company in Lithuania has grown rapidly in a short period of time. This shows that we can actually offer strong experts of different profiles to global companies in Lithuania. At the same time, the arrival of Alter Domus sends a strong signal to other companies in the financial services sector — we already can feel a positive impact now," said Aušrinė Armonaitė.
The company's new office is located in the Business Stadium North centre, where it occupies the 8th floor, overlooking the Neris River and Gediminas Tower. As the number of employees grows, the company will expand to the 7th floor. The total floor area of the office will exceed 3,000 sqm.
The new office is equipped according to the most modern requirements — it is functional and cosy at the same time.  The office combines open and closed working and meeting spaces, and the employees are provided with height-adjustable desks, double monitors and ergonomic chairs. In the future, with the increase in the number of the company's employees, the plans are to fit out games and recreational areas in the office.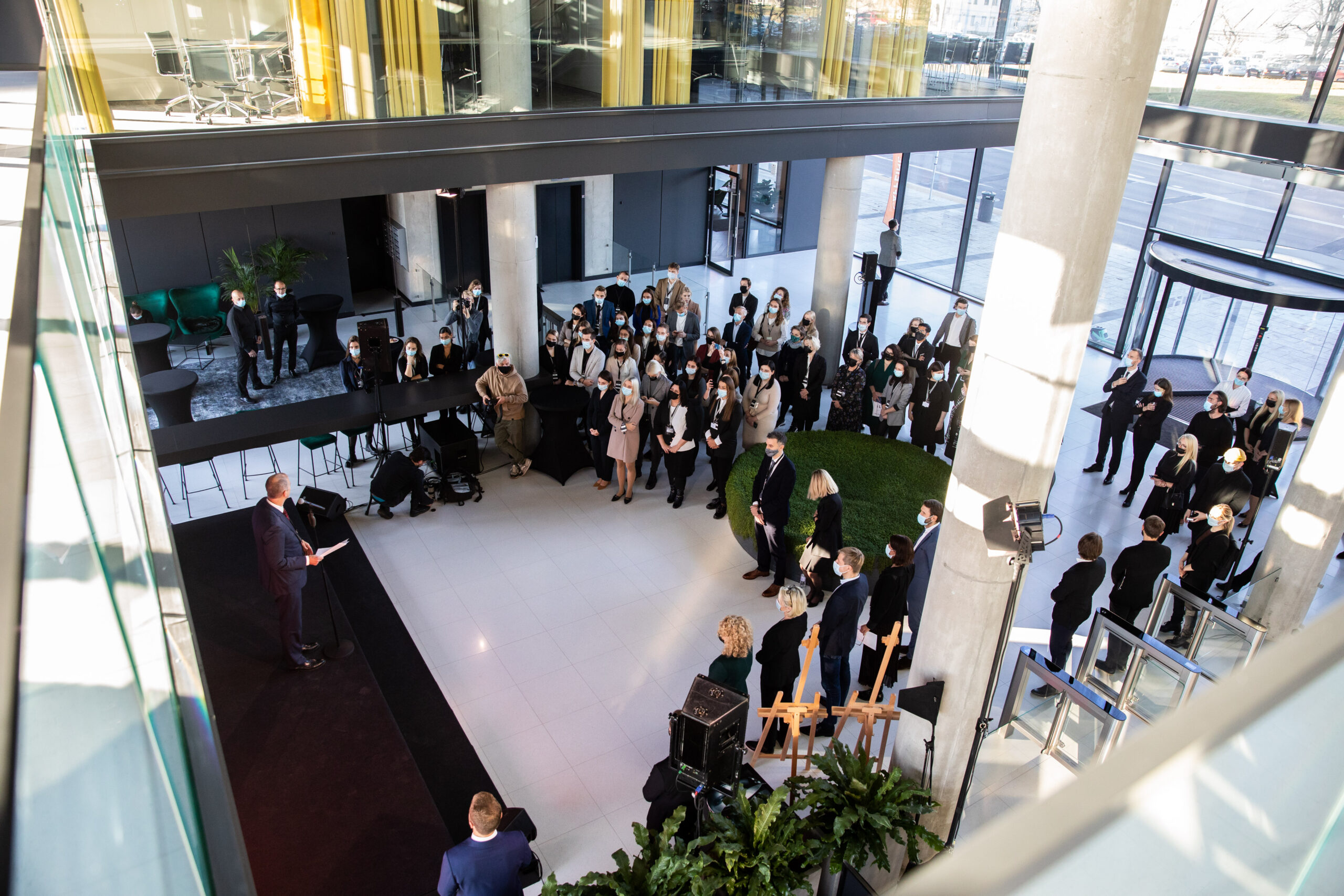 According to Sharon Browne, Managing Director of Alter Domus Lithuania, in just five months, the company's team in Vilnius has expanded to 70 people.
 "Establishing a presence in Vilnius has given Alter Domus the opportunity to work with some fantastic local partners to establish ourselves in a growing and ambitious city. Our team was recruited for the skills they have that will make a big contribution to the Alter Domus Group, whether it be in client delivery, central operations, HR or IT. Thanks to the high level of education and quality of English language skills in the market, we are able to grow and expand by finding the right people for the diverse roles and careers that Alter Domus offers," says Sharon Browne.
Mayor of Vilnius, Remigijus Šimašius, also welcomed Alter Domus, which chose the capital city for an important regional centre. "I sincerely believe that companies based in Vilnius value not only the financial or human resources aspects. The environment in which you work is equally important. I'm very happy that we are able to create such an environment in Vilnius, which is perhaps the decisive argument that tips the scale in our favour," emphasises Remigijus Šimašius.
About Alter Domus
Alter Domus is a leading provider of fund administration, debt capital markets and corporate services for the alternative investment industry. Through vertical integration, dedicated teams provide support and bespoke solutions across entire value chains. By tapping into a talent pool of more than 3,300 employees across 36 offices in 21 jurisdictions, our expertise and cutting-edge technology combine to put clients ahead of the game.
With an established professional focus on private equity, venture capital, real estate, infrastructure, and credit sectors, we offer fund administration, debt capital markets services, corporate services, depositary services, capital administration, transfer pricing, domiciliation and management company services. Our specific experience in the debt capital markets sector allows us to provide specialist solutions such as loan administration, agency services, trade settlement and CLO manager services.
Alter Domus proudly serves 16 of the 20 largest private equity houses, 17 of the 20 largest real estate firms, and 17 of the 20 largest private debt managers in the world. For more information, please visit: www.alterDomus.com