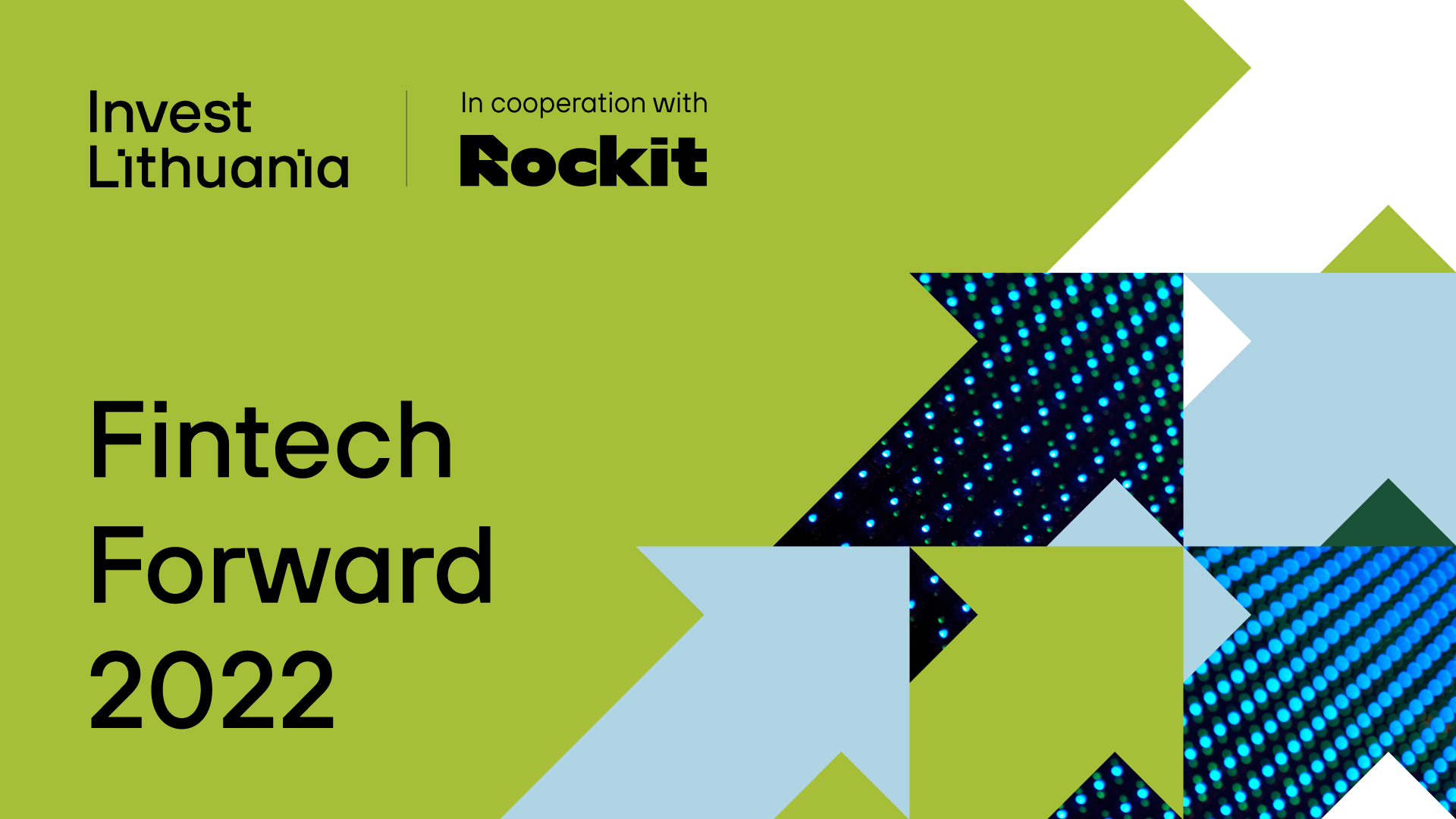 Mar 31, 2022

Mar 31, 2022

Fintech Forward 2022

ROCKIT Vilnius, Lithuania
Tech
Fintech Forward 2022
ROCKIT Vilnius, Lithuania
Mar 31, 2022 - Mar 31, 2022
Recent global events have left all of us shocked and dismayed. Yet we believe that in times of crisis, we should stick together, help those in need, and seek comfort in past successes and future possibilities.
With this in mind, we invite you to join Invest Lithuania and ROCKIT at Fintech Forward 2022 to mark the most successful year for Fintech in Lithuania so far. We are bringing our Fintech community together to honour its best players and look into what's next for this vibrant sector.
📅 31 March, 16:00-17:30. Registration deadline is 29 March.
Detailed agenda
---
16:00 – Opening remarks
Welcome word by Aušrinė Armonaitė, Minister of the Economy and Innovation of the Republic of Lithuania
Gintarė Bačiulienė, Head of Technology Team at Invest Lithuania
---
16:10 – Key insights from the Fintech Landscape in Lithuania 2021-2022 Report
Liutauras Žilinskas, Investment Advisor for Technology at Invest Lithuania
---
16:25 – Lithuanian Fintechs resilience and financial inclusion through the crisis in Europe
Lina Žemaitytė-Kirkman, Head of ROCKIT
---
16:45 – Current situation analysis: key insights for 2022-2027 Fintech Guidelines
Vaida Česnulevičiūtė Markevičienė, Vice-Minister of Finance of the Republic of Lithuania
---
16:55 – Lithuanian Fintech Awards 2022 powered by ROCKIT
Jekaterina Bitus, Head of startup Partnerships at ROCKIT
Alex Gibb, Adviser at Sumup, Partner at Katalista Ventures
---
17:30 – Closing remarks
---
🔴 Fintech Forward 2022 will be live-streamed on Invest Lithuania's YouTube channel for registered participants only, so make sure to register and save a slot in your calendar! Live event link will be sent to you with the order confirmation
📥 The Fintech Forward 2022 attendees will be the first to receive the brand-new Fintech Landscape in Lithuania 2021-2022 Report.
See you at Fintech Forward 2022!