Batterieforum Deutschland
2020-01-22
Berlin, Germany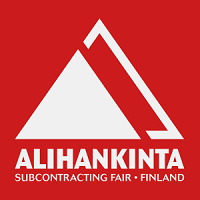 Europe is projected to become the second largest market globally for electric vehicles, with sales of 6M EVs by 2025. This dramatic increase in electric cars will be driven primarily by EU regulations on CO2 reduction, the strong commitment of European OEMs and local demand. To support this growth, it's inevitable that battery Gigafactories will need to be built in Europe.
So, what makes Lithuania a natural choice for one of these Gigafactories?
Sustainable manufacturing: Lithuania is Europe's next green energy opportunity.
Easy entry: low labor market saturation levels and competitive costs.
Best business environment: fast permitting and strong work ethics.
Well-developed logistics: ice-free seaport and rail cargo services direct to European and Asian markets.
Come and talk to us at Batterieforum Deutschland to hear more about what Lithuania has to offer!
I'll be at the event:
Povilas Mockevičius

Senior Investment Advisor | Strategic projects team